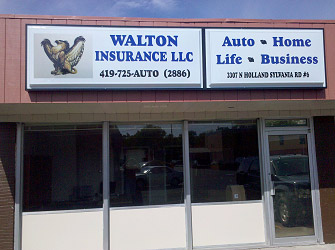 Welcome to Walton Insurance
We are an independent insurance agency located in Toledo, Ohio. We provide peace of mind and protection from loss to an ever-growing number of friends and neighbors in Toledo and the surrounding communities in Northwestern Ohio and Southeastern Michigan, as well as 11 additional states.
The representatives at Walton Insurance are independent insurance agents. As independent agents, we work for you; we select the best coverage to meet your individual needs from several different companies. This allows us to focus on providing you with the right amount of insurance and the right type of coverage at the most competitive rate.